Description
Are you interested in completing some substance misuse awareness training? Particularly in the Adult Care sector, are often interested in candidates who have knowledge of this subject area, so this course would look great on your CV. This qualification aims to introduce you to the dangers and risks surrounding substance misuse. You will learn about different types of substances, why people take drugs, the laws surrounding drugs, the effects of drug use and perceptions of substance misuse.
What does this qualification cover?
This qualification enables the learner to develop a knowledge and understanding of substance misuse awareness – including alcohol – and its potential effects on individuals and others.
Eligibility:
Fully government-funded places are available for anyone: who is over 19, currently lives in England and has lived within the EU for the last three years. The student would have to provide proof of ID, proof of Address (dated the last 2 months), proof of National Insurance Number and proof of Settled or Pre-Settled Status (Only for EU students).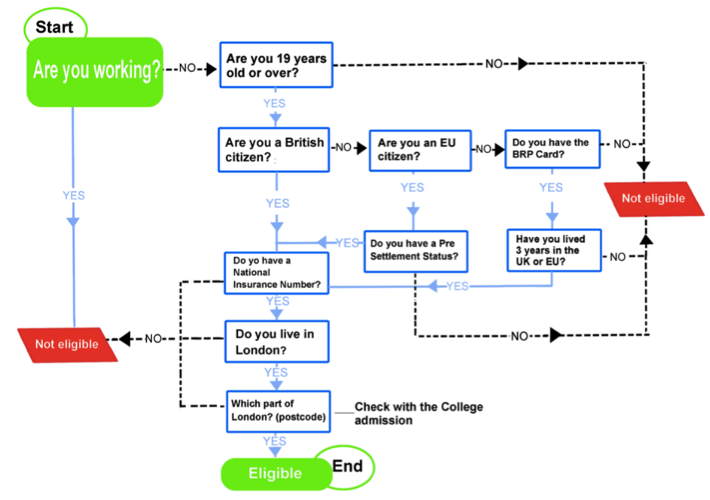 Requirements
There are no recommended prior learning requirements for this qualification. However, we recommend candidates have a level of literacy and numeracy equivalent to Level 1. All students would have to attend an initial assessment test.
Assessment
To be awarded the Level 1 Awareness of Substance Misuse learners must successfully demonstrate their achievement of all learning outcomes and assessment criteria of the units as detailed in the qualification specification. This qualification is assessed via a mandatory workbook, which is internally assessed and externally quality assured.
Dates and times
Tuesday and Wednesday 10-12 pm or 12 pm to 2 pm.
Price
Free: Funded
Award
Upon successful completion of this course candidates will be awarded a Level 1 Award of Substance Misuse
More information at the reception of the college.