Description
Evening English ESOL courses are for people whose first language is not English.
An Evening English ESOL course will include speaking, reading, writing, and listening. It will also cover spelling, grammar, and punctuation.
You will also learn through a variety of different techniques such as dialogue, listening to podcasts, games, playing and work-based tasks. Whether you prefer to study for a qualification or not, our creative and well-qualified tutors will help you become a fluent English listener, speaker, writer and reader.
We will check what level of English you have already reached and suggest the level that will be most suitable for you. Your Evening English ESOL class will also include people who have a similar level of English to you, and the teaching will be friendly, informal, and fun.
HOW TO ENROL:
All students will be required to complete an Initial Assessment Test to determine their appropriate level of study, Beginner (A1) up to Proficiency level (C2).
Learn online with our English courses:
Our highly qualified English teachers are by your side and provide you with the accurate tools to aid you to interact confidently in the real world and achieve the professional and personal success you are working towards.
Learn English online and improve your skills through our high-quality courses and resources and all designed for adult language learners.
Our English classes take place online using Zoom. Wherever you are in the world, log on and join in.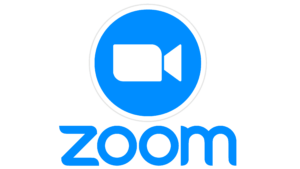 How to sign up with Zoom?
Sign up on the link https://zoom.us/
Download the application to the device of your choice: computer, tablet or cell phone.
Zoom allows screen sharing, content sharing, live annotation, messaging and recording.
Evening Course time:
Wednesday and Thursday: 18:30 pm to 20:30 pm Online classes.
| | |
| --- | --- |
| Course length: | 4 weeks minimum |
| Class size: | Max 10 (average class size 4-7) |
| Minimum age: | 18 |
Packages and Fees:
Monthly Packages and fees:
P1:
1 month: 16 hours, £179

P2:

P3:

2 months: 32 hours, £339

3 months: 48 hours, £499

P4:
6 months: 96 hours, £929
*Each session has 4 weeks of classes, however, the December session has only 3 weeks of classes.
ESOL Level 1: £250
ESOL Level 2: £300
Test Levels Available:
| | |
| --- | --- |
| A1 | Entry Level 1 |
| A2 | Entry Level 2 |
| B1 | Entry Level 3 |
| B2 | Level 1 |
| C1-C2 | Level 2 |
Start dates and end dates for the periods of January 2024 to August 2024.

Period of January. Starts from 02-01-2024 to 26-01-2024
Period of February. Starts from 29-01-2024 to 23-02-2024
Period of March. Starts from 04-03-2024 to 28-03-2024
Period of April. Starts from 02-04-2024 to 26-04-2024
Period of May. Starts from 06-05-2024 to 31-05-2024.
Period of June. Starts from 03-06-2024 to 28-06-2024.
Period of July. Starts from 01-07-2024 to 26-07-2024.
Period of August. Starts from 29-07-2024 to 23-08-2024.