Description
This Funded Functional Skills Mathematics aims to promote mathematical thinking and transferable skills rather than rote learning.
Furthermore, the Funded Functional Skills Mathematics specification is deemed appropriate for learners of diverse ages and backgrounds, encompassing a wide range of individuals seeking lifelong learning opportunities.
How to enrol:
Additionally, it is mandatory for all students to undertake an Initial assessment test in both English and Mathematics, prior to their enrollment.
Eligibility:
Fully government-funded places are available for anyone: who is over 19, currently lives in England and has lived within the EU for the last three years.
The Student would have to provide proof of:
ID or Passport.
Address (dated the last 2 months).
National Insurance Number.
Settled or Pre-Settled Status (only for EU students).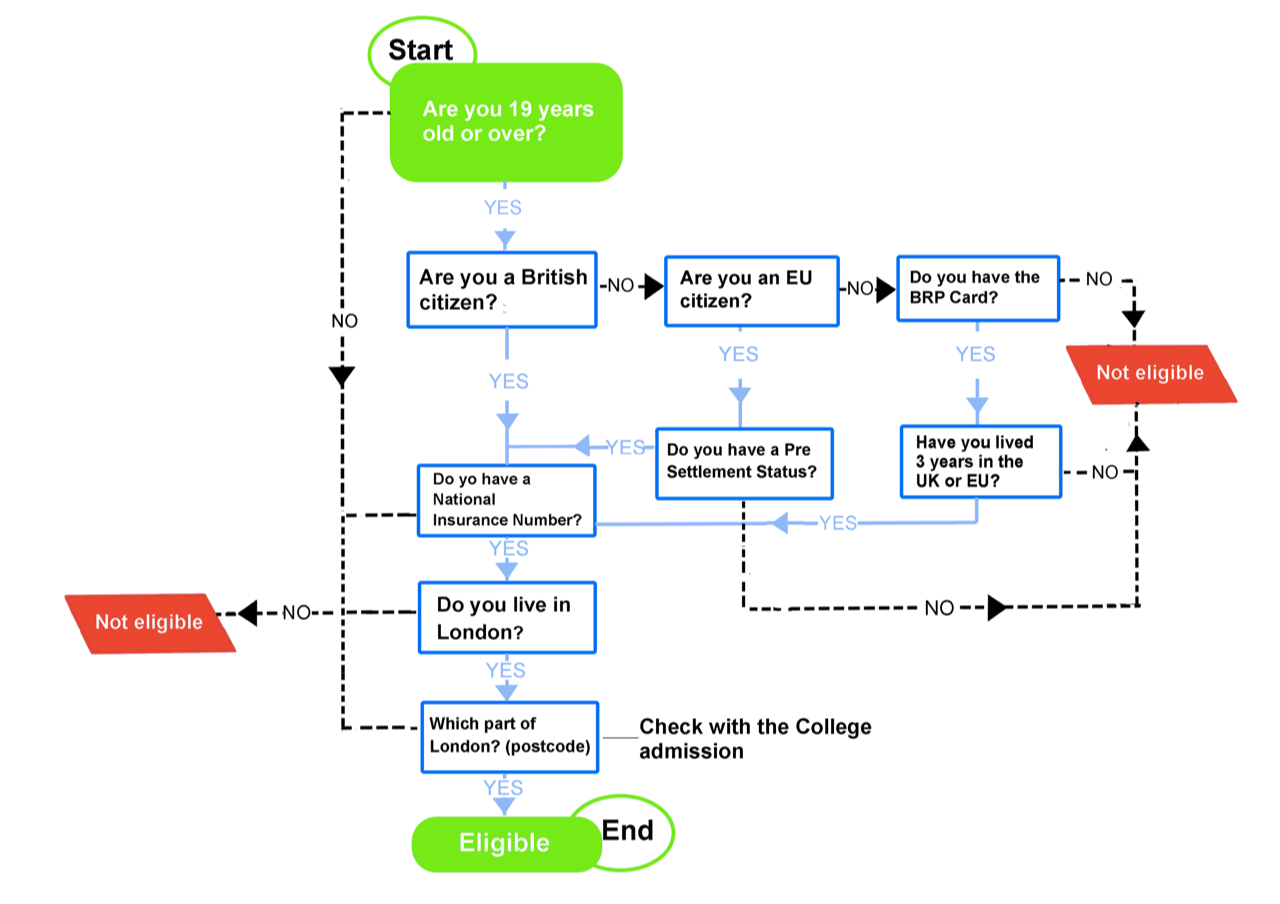 Exams Options:
Exams are also available and they are funded by the government for eligible students.
Exam Functional Skills Mathematics:
The Entry level of the assessment will be conducted on paper and is expected to take approximately 1 hour to complete. Meanwhile, for Levels 1 and 2, the time required to complete the assessment increases, with Level 1 taking approximately 1 hour and 30 minutes and Level 2 taking approximately 2 hours. Furthermore, the answers for these levels must be submitted electronically, thereby making time management dependent on the computer.
Results of Functional Skills English Exam:
It is important to note that each section of the assessment is scored based on points, and the ultimate result is expressed as a percentage. In order to be deemed successful, one must attain a minimum score of 65%.
Course time:
Classes are at the college.
Monday to Friday
Face to Face or Online.
10:00 am to 12:00 pm
12:15 pm to 2:15 pm
| | |
| --- | --- |
| Course length: | 4 weeks minimum |
| Class size: | Max 15 (average class size 7-12) |
| Minimum age: | 19 |
Class Levels Available:
| | |
| --- | --- |
| A1 | Entry Level 1 |
| A2 | Entry Level 2 |
| B1 | Entry Level 3 |
| B2 | Level 1 |
| C1-C2 | Level 2 |
Start dates and end dates for the periods of September 2023 to June 2024.
Period of September. Starts from 04-09-2023 to 29-09-2023.
Period of October. Starts from 02-10-2023 to 27-10-2023.
Period of November. Starts from 30-10-2023 to 24-11-2023.
Period of December. Starts from 27-11-2023 to 15-12-2023.
Period of January. Starts from 02-01-2024 to 26-01-2024
Period of February. Starts from 29-01-2024 to 23-02-2024
Period of March. Starts from 04-03-2024 to 28-03-2024
Period of April. Starts from 02-04-2024 to 26-04-2024
Period of May. Starts from 06-05-2024 to 31-05-2024.
Period of June. Starts from 03-06-2024 to 28-06-2024.